---
ABOUT
DCM Shriram Industries Ltd.
---
In the year 1889, a Corporate entity- The Delhi Cloth & General Mills Company Limited- was founded. The entity was after passage of several years named as DCM Limited. The story of DCM was one of constant endeavour to achieve economic independence and viability. In all phases of development, its story closely paralleled, that of India. All the landmarks in the history of DCM are mirrored in the industrial progress of the country. The name DCM was synonymous with Excellence, Quality, Integrity, Environmental consciousness and Pioneering spirit.
A century later in the year 1989, the conglomerate that DCM was, restructured into four companies through a Scheme of Arrangement. DCM Shriram Industries Limited was one of the four companies, which inherited the century old legacy of DCM. DCM Shriram Industries Limited commenced its operations from 1st April, 1990.
---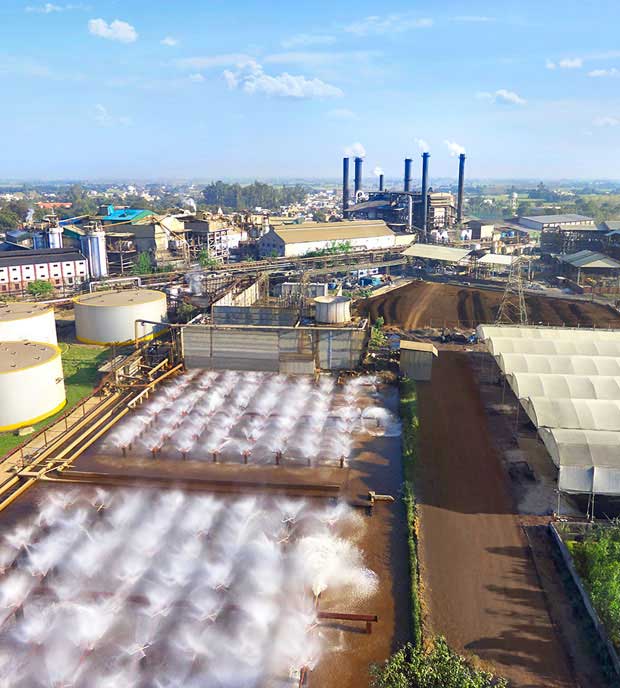 ---
WHY CHOOSE US
Always Powering Your Business For Over 100 Years
---
Enterprises of DCM SHRIRAM Industries Ltd's endeavour to maintain leadership status by observing norms of excellence in all areas.
Quality Systems
Highest degree of product specifications and quality standards are maintained by adopting world-class quality systems. ISO 9000 series certification has been received from RWTUV of Germany and Det Norsk Veritas of Norway.
Environment
Manufacturing units of the Company are like garden factories. Utmost attention is paid to treatment of effluents, control of pollution, and conservation of environment. This constitutes a specific target of R&D effort. Plantation of trees, replenishment of soil and special attention for the upkeep of areas surrounding the factories get special attention.
Research & Development
Research & Development is a continuous process. Focus is on maintaining a technological edge through product development, technology upgradation, energy conservation, pollution control, optimisation of resources, and conservation of environment.
---
PRODUCTS
---
We cater to the needs of all Sugar & Distillery, Rayons & Nylon, Chemicals, Armoured Vehicles, Shipping Containers and Hand Sanitizer in India.